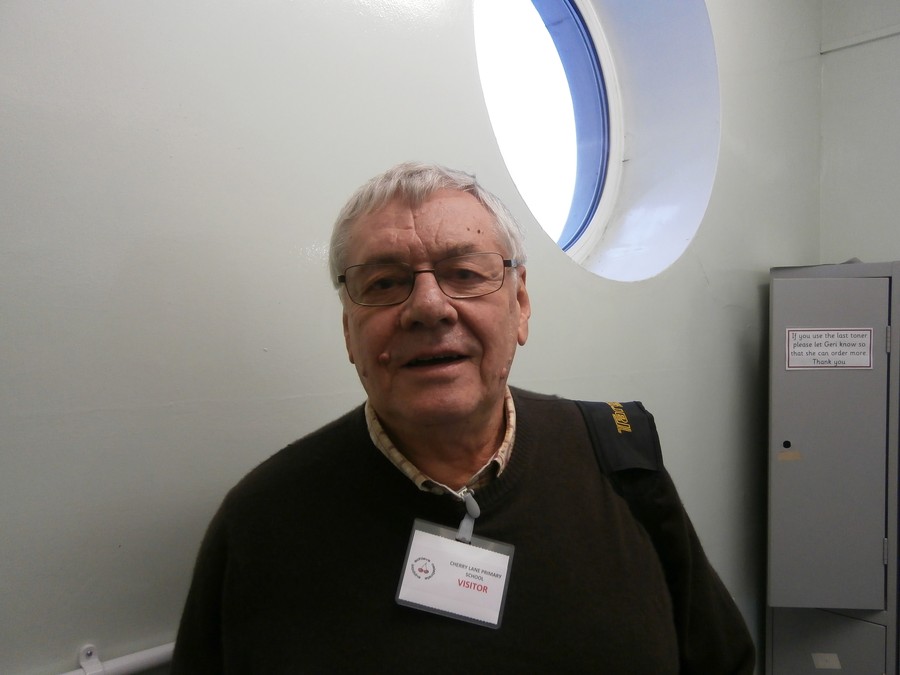 Phil Haigh – Local Authority Governor - Chair

A retired businessman, Phil has been a Cherry Lane Governor for over 7 years, serving as Chairman of the Governing Body and Chair of the Finance & Personnel Committee.

He is a primary school representative and Deputy Chair of LB Hillingdon School's Forum, Chair of the High Needs Funding Group, Chair of the Dedicated School's Grant Monitoring Group and member of the Early Years Funding Group and recently appointed governor representative on the School's Strategic Partnership Board (SSPB).

Also, Deputy Chair of LB Hillingdon Governor's Executive Committee and Chair of a number of admissions appeals panels for Academies, Foundation and Voluntary Aided School's and a Governor of Moorcroft Special School.

He was previously a Director/Trustee of Eden Academy Trust (5 special schools).and served as Governor of Grangewood Special School for over 30 years.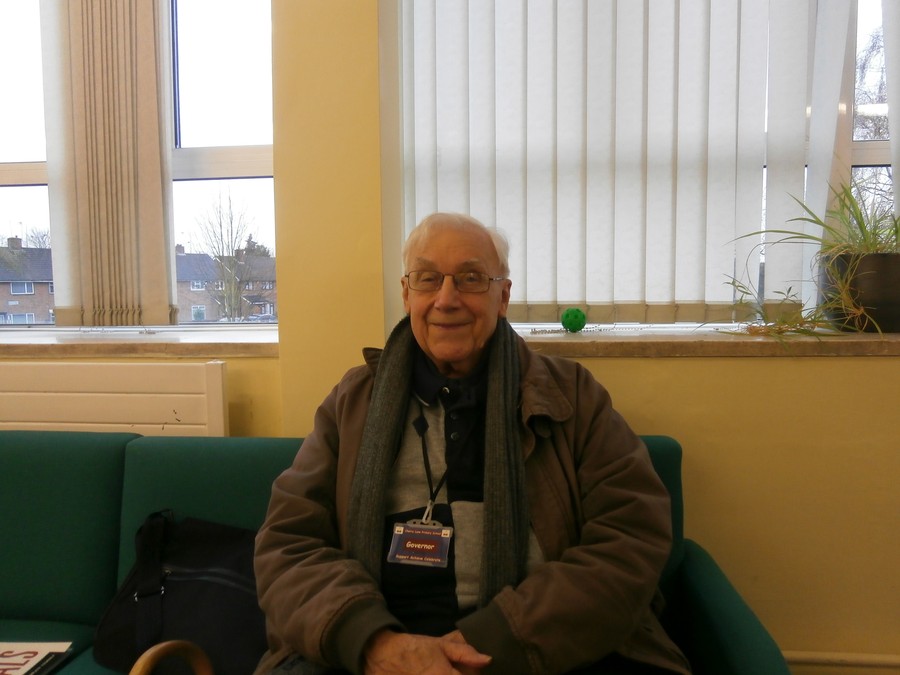 Carl Nielsen - Community Governor
Moved with the family, aged 10, to West Drayton in 1936. I attended the Old West Drayton Junior School and thence on to The Old ST. Martin's Senior School both of which are now demolished and replaced by the Library and Housing Developments. Moved on to Southall Junior Technical College in 1939 to do a three year course in Mechanical Engineering which, with further evening class participation, together with an engineering apprenticeship and work experience up to management level, earned me the distinction of A M I.Mech E.
I moved to Blossom Way in 1957, with my garden backing on to the school, and between 1960 and 2006 I have had Children and Grand Children at Cherry Lane School. I have been a School Governor there for the past 20 years and look forward to working with the other Governors and Teachers in maintaining and improving the high standards which we have achieved.
Kevin Bulger - Parent Governor
Elected in January 2016, Kevin had a long career as Operations Manager of an International Catering Company. A local man, he is keen to promote Inclusion of the Community & SEN, encouraging it to be "Outstanding", while ensuring that all pupils make good progress.
Kevin is a member of the Finance & Personnel Committee and the Premises Committee.
He is also on the Steering Group of Hillingdon Parent Carers Forum and a Member of Hillingdon's Learning Disability Partnership Board and is a founding Member of Hillingdon DADS.
Mary Davie – Community Governor
Mary has been a Parent Governor since 1988, when her youngest child entered the Junior School and has witnessed significant changes since she joined, and watched the school thrive.
She became a co-opted Governor with excellent knowledge of the school. During this time the Junior and Infant schools amalgamated bringing positive changes and great benefits.
Mary has worked at the school in various capacities after being in the accounts department at M&S and working in a Travel Agency.
For the last few years I have been the Non-Teaching Governor, as I work within Cherry Lane. I began my work life in the accounts department of Marks & Spencer before moving on to a Travel Agency.
She is now a Co-opted Governor again, and is proud of the achievements of the school and its future. Her main focus is Special Needs and Safeguarding.
Carl French - Parent Governor
Carl became Parent Governor in November 2015. His background is within the Home Office and the Ministry of Justice estate, where he has gained extensive experience of personnel, policy and risk management.
Carl is a Fellow of the Charted Management Institute, Member of City & Guilds Association, Member of The Royal Institute and a member of the Worshipful Company of Security Professionals within the City of London.
In his spare time, he volunteers for "Inspiring the Future" which works in local secondary schools supporting pupils towards their potential goals. He has also been a reserve Constable for the past six years, serving in central London.
Shaun Holliday - Community Governor
A qualified Mechanical Engineer and IT practioner of over 25 years' experience. Shaun served in the Royal Electrical and Mechanical Engineers, whilst working in IT management for FTSE 250 Aerospace and Defence companies.
A former pupil of Cherry Lane, Shaun has an MBA from Imperial Collage, London and currently works in Social Housing, designing systems and processes, to manage risk, compliance and maintenance on a portfolio of 36,000 properties.
As a Director and Trustee of Bell Farm Christian Centre for over 20 years, Shaun continues to be heavily invested in social action in and around Hillingdon and has served as a Community Governor for the past 4 years.
Mike Wisgard – Community Governor
Mike joined Cherry Lane in December 2015. He lives locally and looks to add a commercial and community perspective to the school. He has had a successful career in marketing & communications, having been CEO of award-winning agencies managing a wide portfolio of national and international clients.
Mike is a member of the Finance & Premises Committee and Chair of the Marketing & Fundraising Committee.
He is also a Director/Trustee of Carers Trust Thames and Citizens Advice Merton & Lambeth.
2015 - 2016 Annual Governance Statement